Motivational
Speaker
As a renowned professional speaker, author, and entrepreneur. Dr. Robert Lemon has risen to prominence by delivering a high-energy message which inspires people to take responsibility for their lives and live up to their greatness. A leading corporate and workforce speaker, Robert combines the ageless tool of storytelling with a profound understanding of today's culture. For years thousands have been touched by his keynotes and trainings.
If you want a speaker that will inspire, empower and uplift your employees, I recommend your organization hire Dr. Robert Lemon. He's a professional, he's prepared, and is excellent at growing your people. I recommend Dr. Robert Lemon."
Dr. Willie Jolley
Member, NSA Speaker Hall of Fame
I met Robert at the National Speakers Association Conference. His entrepreneurial spirit and passion for speaking is evident. I am proud to introduce, Now Is Your Time: 9 Steps To Reach Your Full Human Potential. Robert will be inspiring organizations for years to come 'NOW is his time!' "
Adam Witty
Advantage Media Group/ Forbes Books / Publisher
Robert Lemon shares insights on what hinders most people from achieving their dreams and provides a step-by-step plan for execution. You will be able to access where you are and determine what it will require for you to arrive at your desired destination. You will be empowered to recognize, celebrate and live out the greatness that you have on the inside of you. Undoubtedly, Dr. Robert Lemon has a voice and a story that needs to be told that will revolutionize and transform lives."
Les Brown
Member, NSA Speaker Hall of Fame
I've had the pleasure of sharing the platform with Dr. Robert Lemon. He is an amazing speaker, thinker, and author. I encourage you to hire him for your organization. If you want to increase productivity, engagement, and most importantly if you want to experience sustained motivation. Then Dr. Lemon is the guy you need to bring to your organization."
Simon T. Bailey
Member, NSA Speaker Hall of Fame
Dr. Robert Lemon delivers a bold blueprint for thriving in today's challenging world. Robert does a masterful job of showing people how to influence others, achieve their dreams, and see opportunities where others see obstacles. Robert Lemon is one of those rare individuals who has the ability to inspire people to make the rest of their life the best of their life."
Steve Gilliland
NSA Hall of Fame Speaker
Dr. Lemon is a great speaker who follows through with integrity. He is one of the top 1% eSpeaker profiles, of 12,000 speakers in the world."
Joe Heaps
eSpeakers CEO / Chief Marketing Officer
In response to the pandemic and its effect on people's ability to interact with each other live during times of crisis, Robert Lemon has made all his programs available virtually. This way organizations can host a virtual event instead without having any problems or barriers for attendees that would appear due to the pandemic.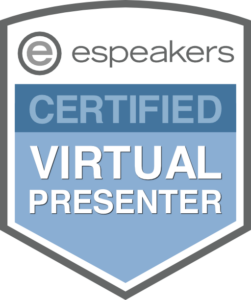 Robert Lemon is an award-winning national speaker and author. As a leading corporate and college speaker, he combines the ageless tool of storytelling with a profound understanding of today's culture and highest Ideals. Utilizing a keen sense of humor and heartwarming charm, he effortlessly elevates and energizes his audiences to pursue their dreams. His profound presentations draw from his academic and professional achievements, from the US Air Force, corporate experience, 34 years with the US Postal Service (Retired), and as CEO of Believe Your Dreams Inc. Robert presentations about maximizing potential add tremendous testimony to his message.
Stay up to date with Robert's upcoming events.